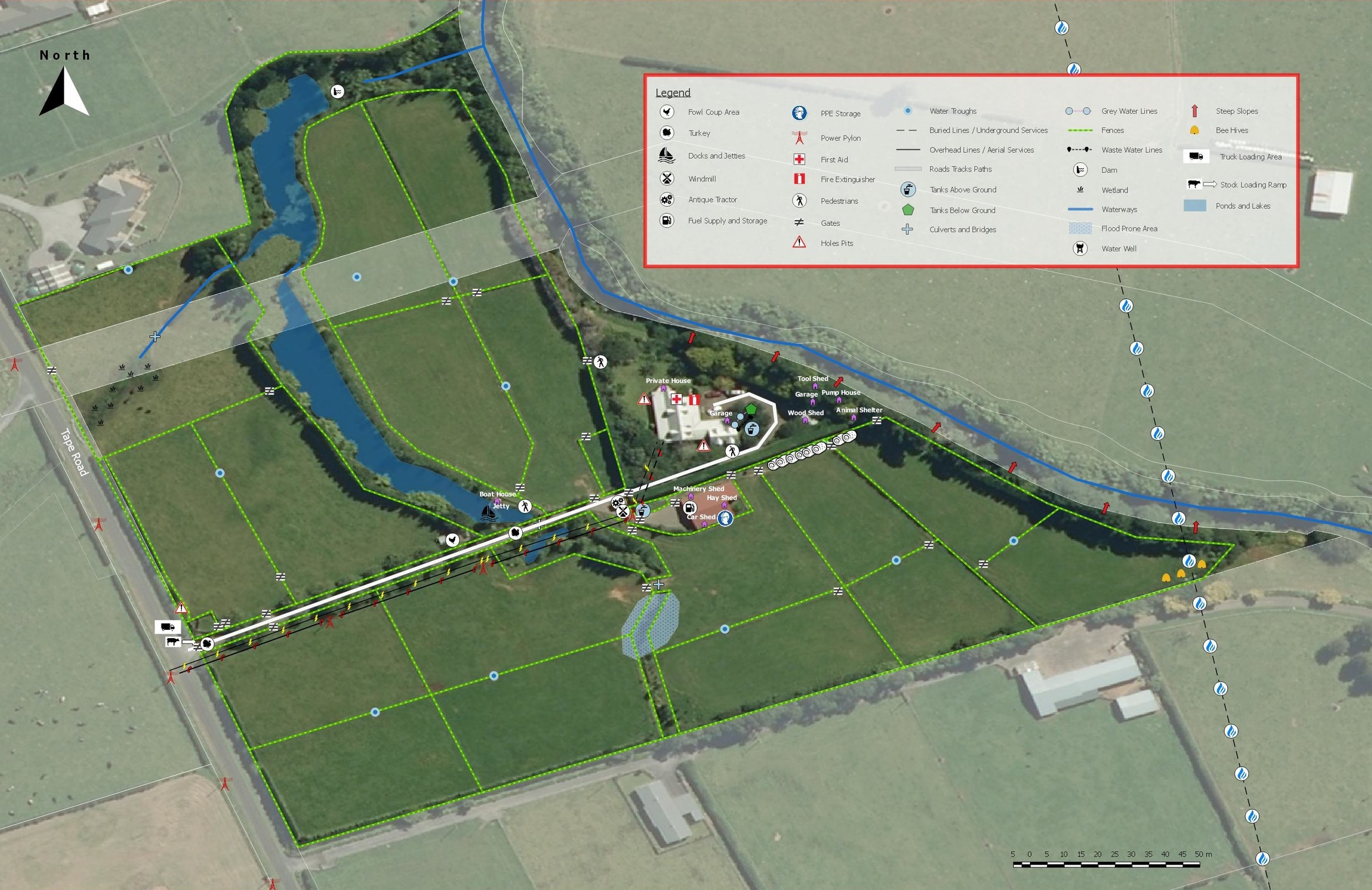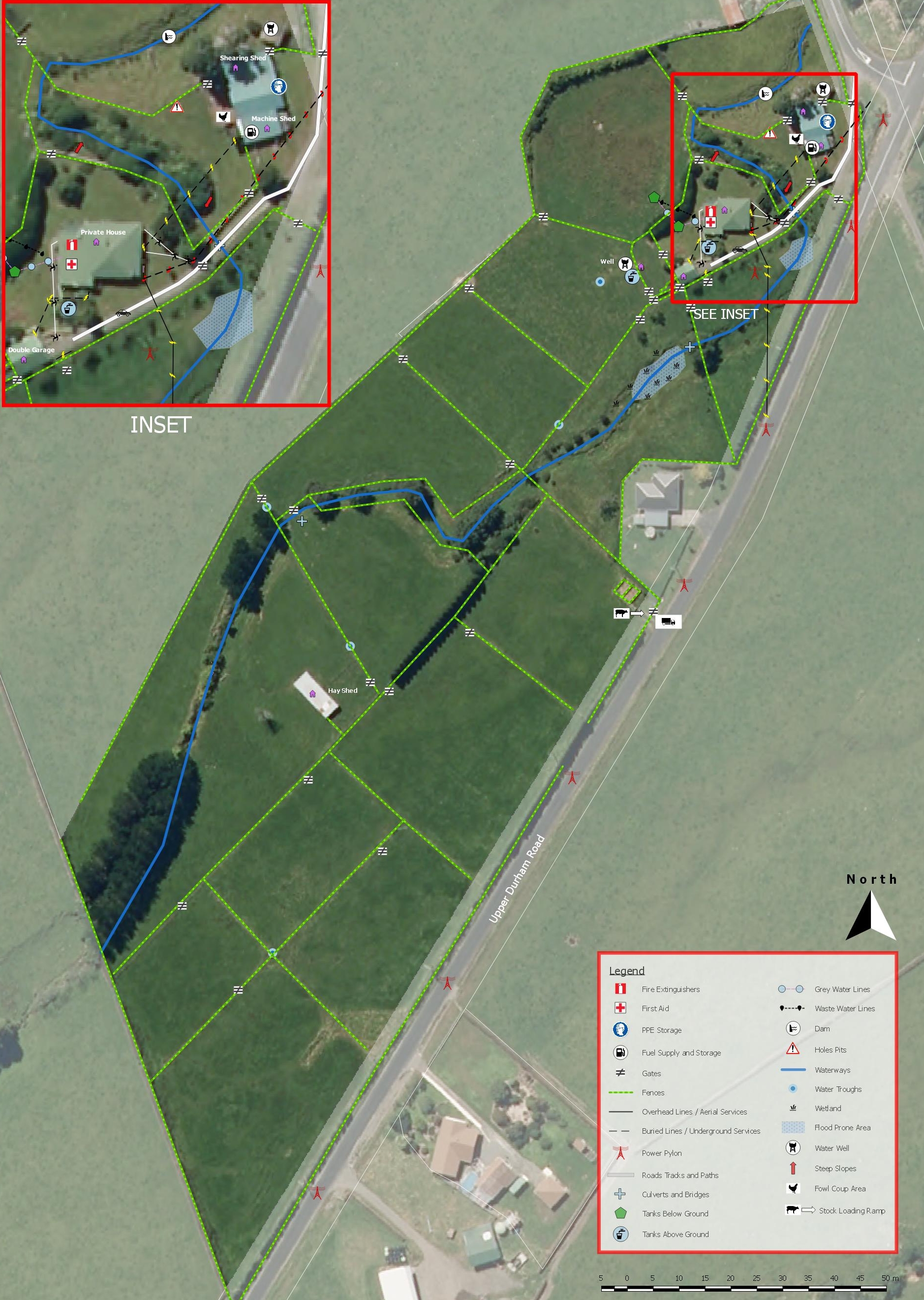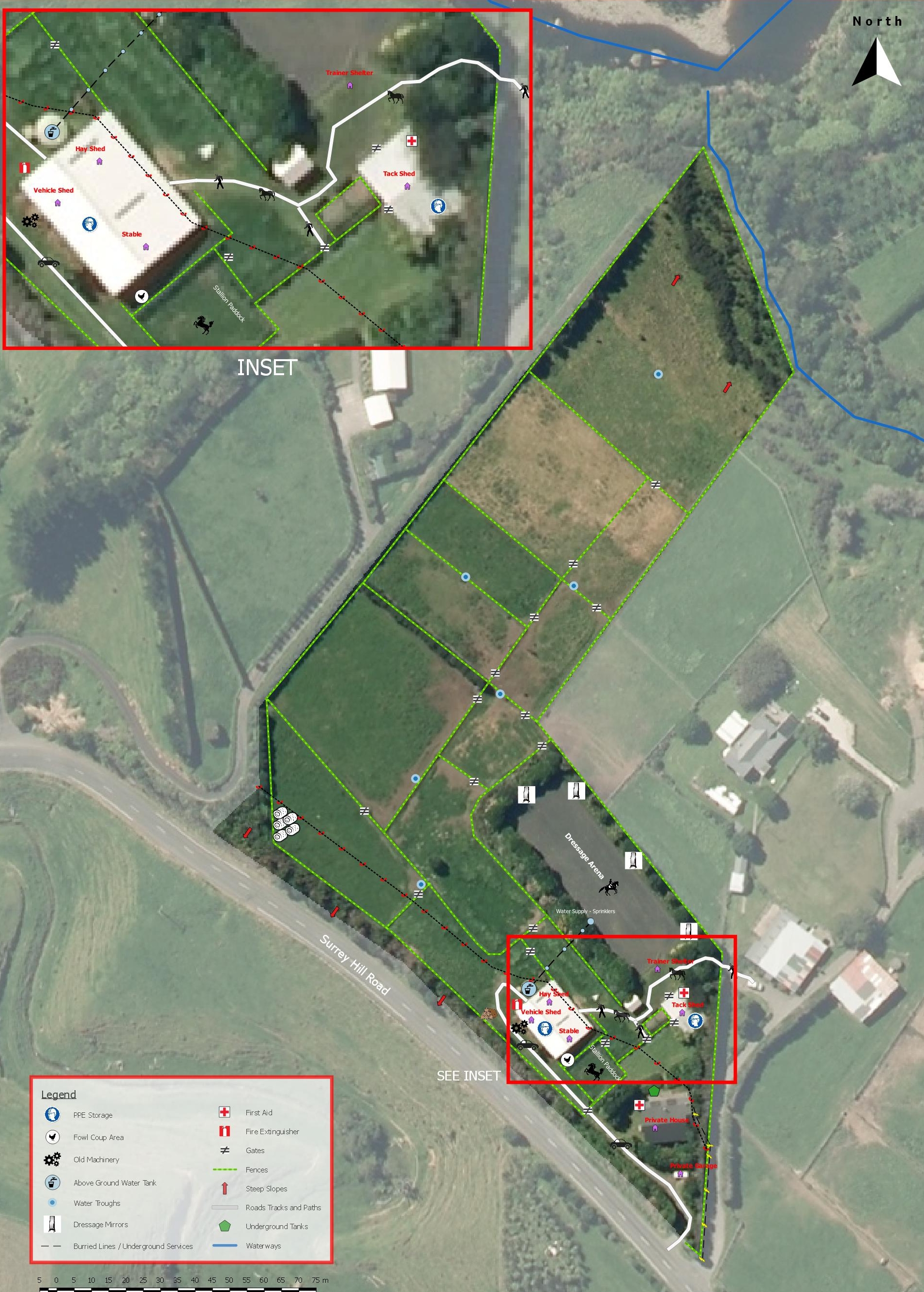 More than a picture,Not just an App,Not quite a system,
It's a Map!
Mapping Services
We specialise in creating comprehensive Location Impact Maps, primarily for rural agricultural properties of any size.
We also create these Maps for Sporting Clubs, Parks and Reserves, Campgrounds, and for School Grounds etc.
NEW 👍 Partners Program
Our Preferred Partners provide mapping consultations to their clients and our's. This ensures that our mark-up process (based on our Location Impact Analysis Method) is carefully followed, and your map is complete. They also act as agents for our DIY_Mini' package.
Gis Services
As GIS professionals we can provide GIS and mapping training, and advice on the implementation of GIS-based farm management systems. Your map is a great foundation.
Contact us to discuss your requirements.
Our Unique OSHMAP® Mark-up Manual© is the KEY!
An effective rural/farm safety program begins with a "Location impact assessment".
To assist you in your "Location Impact Identification" we provide you with our OSHMAP® Mark-up Manual© . This gives you guidance to identify and record all of the locations that will be helpful to you from a safety and a management perspective.
We recommend the completion of a Paddock Map as an integral component of an OSHMAP®
Our Manual suggests incorporating additional information to assist with your day to day farm management, eg. the direction of electric current through fences, switch locations etc.
If you can locate it, we will add it!
You will also receive an aerial image of your property on which to locate the relevant items/structures from the Manual. At the same time you can add any extra items specific to your situation.
The assessment requires your knowledge!
No one knows your property like you do.
The documentation/mapping exercise can be done with children or other family members, or used as a tool for employees to heighten safety awareness. You should take the time to ask questions and discuss issues such as why certain items are in their specific locations. Locate all the danger zones and off-limits areas (especially for children), and discuss any changes that need to be made. Once recorded on your map, we will incorporate these locations on your personalised OSHMAP®.
The primary benefit of our "location impact identification process" is increased awareness that should assist in reducing injuries and fatalities.
It is also a valuable step towards demonstrating due diligence.
The completed package to your specifications will be delivered to you. The map can be displayed anywhere you choose indoors or outdoors.
You can photograph it, and carry it with you on your phone. You can display several copies in key locations, or share the electronic PDF file with contractors and staff.
Everyone who should be familiar with your farm layout WILL BE.
Location! Location! Location!
OSHMAP® is the ultimate mapping tool to assist with land and safety management.
It is the result of combining knowledge of systems analysis, risk assessment and farming with the use of powerful GIS software. We create attractive and useful maps to assist with land and safety management.
By mapping the location of crucial but often invisible (underground or inside structures) infrastructure, hazards, PPE, emergency response equipment etc., managers can quickly induct staff and educate contractors/visitors etc. Maps, whether used digitally, in hard copy or on signboards, are an indispensable land management tool.
There is no quicker or more effective way of ensuring that CRITICAL knowledge about your property is effectively recorded and shared.
As GIS professionals we are also able to advise on the selection and implementation of a GIS-based farm management system. Your OSHMAP® is the perfect foundation.